How Much Does A Bouncy Castle Cost To Hire?
Posted By: Spalding Bouncy Castle Hire | Posted Date: Wednesday, April 7, 2021
How Much Does A Bouncy Castle Cost To Hire?
We can supply Bouncy Castles For Hire in Spalding for your children's parties, family barbeques, public events and much more. You can hire an inflatable castles, slides, soft play areas and toys, ball pools, slides and giant garden games at great, affordable prices to complete the fun!
We can supply bouncy castle hire in Peterborough, Spalding, Bourne, Stamford and much more, just ask for availability in your area!
Bouncy Castle Hire Near Me
A Bouncy Castle Hire in Spalding will complement your party perfectly. Any inflatable castle, slide or soft play area can be placed outside on grass, or inside your venue providing you have sufficient space. We even have bouncy castles that will fit in your house! They are also perfect for weddings, christenings, communions and many other events.
How Much Does It Cost To Hire A Bouncy Castle?
The cost of hiring a bouncy castle will depend on a couple of factors, first is the size / style of the castle you choose, the second is your delivery location. This is because like us, most companies will charge nominal delivery fees for outlying areas to cover the extra fuel and wage expense.
These are the cheapest castles, they are suitable for 5/6 pre schoolers and are ideal for small gardens. If you are a planning a large party however, it would be better to look for a larger castle and maybe adding a party package to accommodate more children.
Our small bouncy castles are £65 + delivery.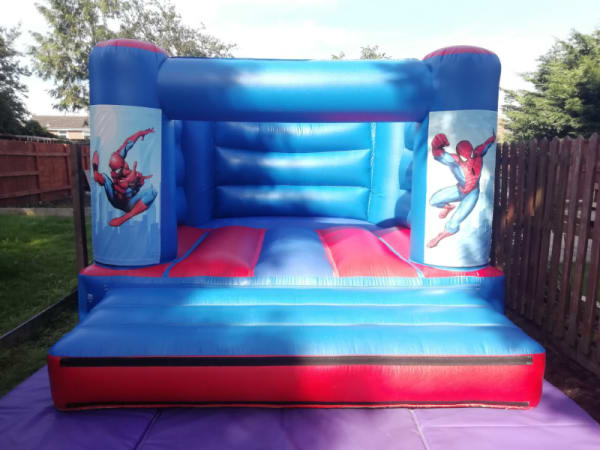 Medium Bouncy Castles (12ft x 15ft)
Our medium bouncy castles are ideal for primary school age children. They can be anything from our A-frame standard bouncy castles to H-frame bounce and slide castles. They will accommodate 8-10 primary school aged children and ideal for good sized gardens or for hall hire in conjunction with soft play or a party package. Our medium bouncy castles range in price from £70-£85.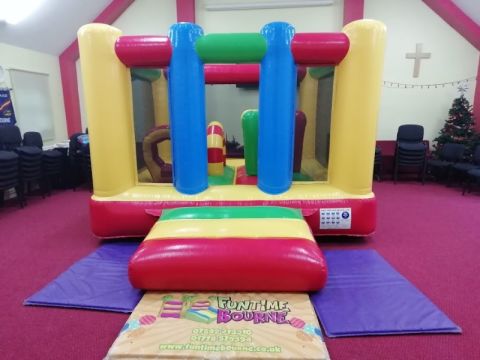 .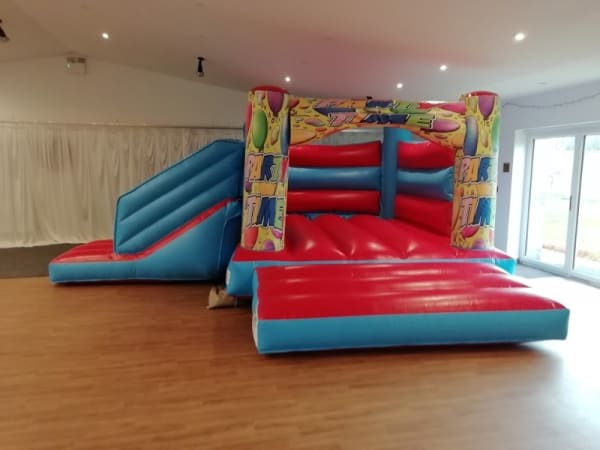 Specialised / disco bouncy castles.
Disco bouncy castles are "all the rage" at the moment. Complete with built in speaker and disco lights, they are a real showstopper. Again these units vary in size and price, but you'll be looking at between £80 and £100 + delivery for a disco bouncy castle. The reason these castles are more expensive to hire is because they are supplied with extra equipment in the light and speaker and are also significantly more expensive to buy then a regular bouncy castle
Our disco bouncy castle hire ranges in from £80 to £110.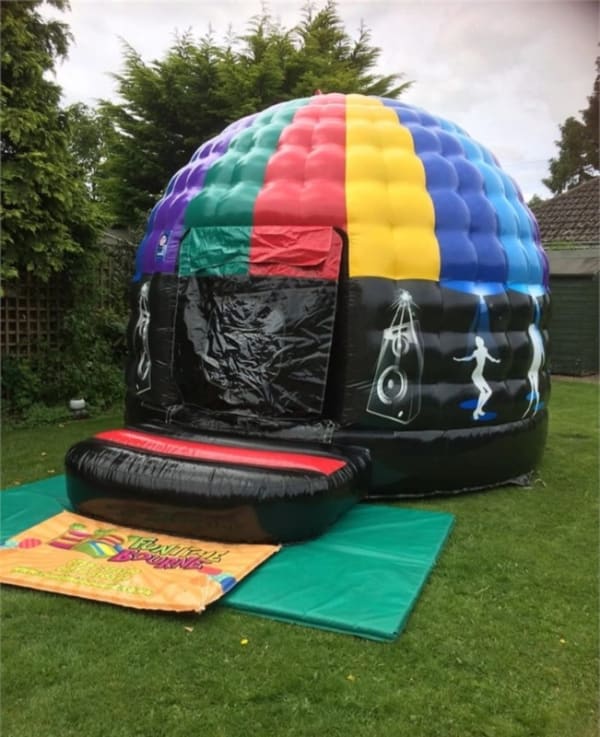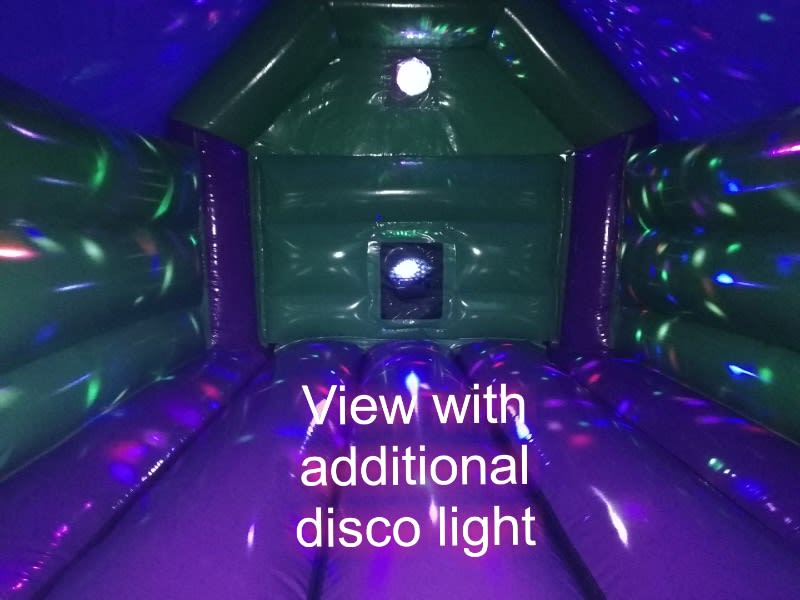 All of our bouncers are covered by comprehensive liability insurance for your peace of mind. Hire slots last 6 hours and can be booked any time between the hours of 9am and 8pm. Depending on your area, the terms of the delivery may vary and some charges may be applied. If you need specific delivery/pick up times or overnight hire, an extra cost will be added to the regular hire price. Should you require further information, please feel free to contact us or give us a call on 01778 570394