Bouncy Castles In The Garden In Spalding 2021
Posted By: Spalding Bouncy Castle Hire | Posted Date: Monday, February 15, 2021
Garden Bouncy Castle Hire In Spalding - Spring Is On The Way!

Hi guys it's Steve here from Spalding Bouncy Castle Hire, first and foremost wishing you all a very happy Valentine's Day - we hope you've managed to do something to make the day special. I'm just here to talk to you about our Spalding Bouncy Castle Hire offers and to remind you that we are now approaching spring and that means high season for garden bouncy castle hires.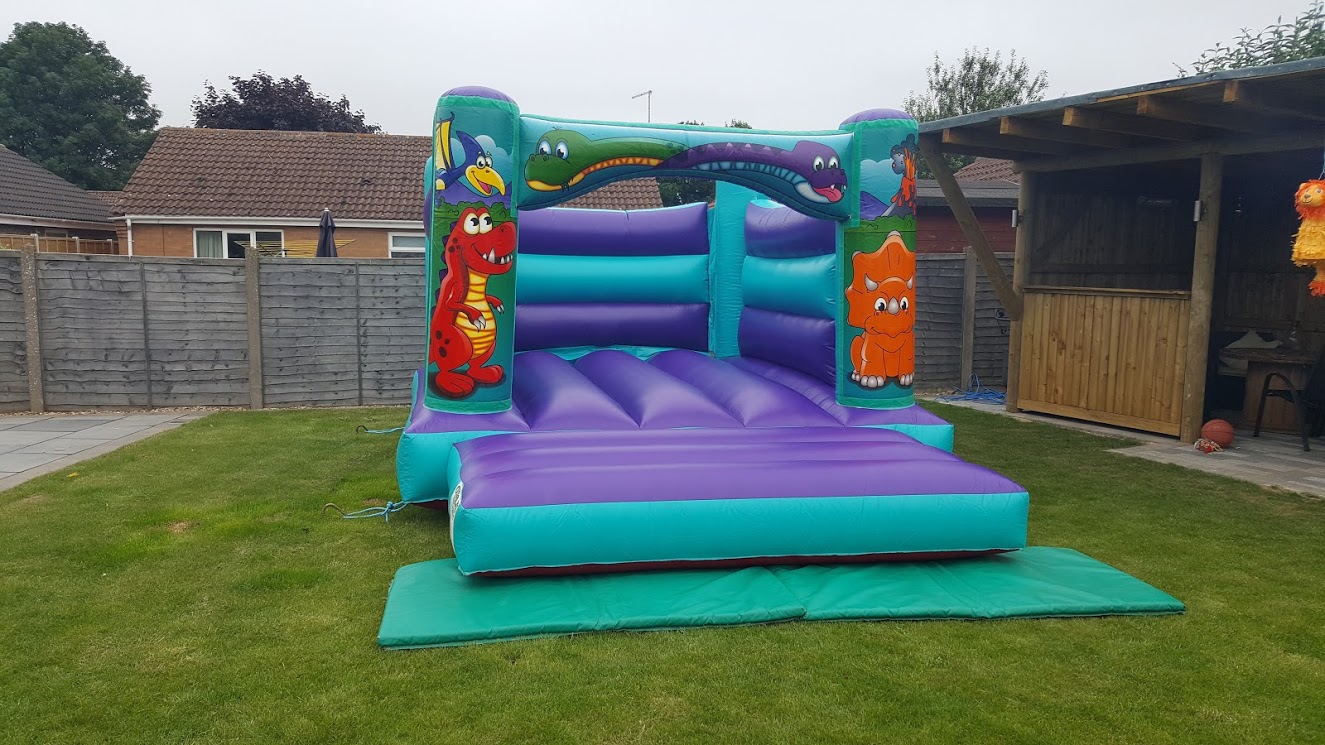 We started the Spalding Bouncy Castle Hire website just last year so that we had a dedicated place for our Spalding based customers to see all of our fantastic bouncy castles and soft play we have available in the area. 2020 was incredibly busy for us and we're hoping to continue that trend in 2021 so we have invested heavily into some lovely new inflatables. There's nothing like a nice new bouncy castle being delivered! Here at Spalding Bouncy Castle Hire we do pride ourselves on only ever supplying the newest and cleanest bouncy castles - let's face it who wants to hire a 10 year old dirty castle? Not us!!!
As I said above, summer is most definitely a high season but bookings always pick up from the Easter weekend which this year is the first weekend of April. Easter Sunday is the 4th of April this year so the whole weekend from Good Friday through to Easter Monday is likely to be very busy therefore if you do have a celebration in that time please do book very early as we already have several bookings for that weekend and will most likely become fully booked in the near future.
We really love our summer hires, there's nothing like showing up to somebody's house on a lovely sunny day to bring a fab bouncy castle, hearing the shrieks of the happy children and leaving knowing you've really made the children's day. We're really hoping that with Boris' announcement next week we may be allowed to have some visitors, maybe not a full-size party, but enough family or friends to make a birthday celebration that bit more special but we will have to just wait and see our exit route from lockdown 2021. What is for sure though, is that we will still be able to hire a bouncy castles in gardens for family use.
So if you've been thinking "I need to find a bouncy castle company near me to hire a bouncy castle for my child's birthday" look no further here at Spalding Bouncy Castle Hire, we are the professional choice for bouncy castle hire in Spalding, Bourne, Peterborough and beyond.